Expertly cured pork:
premium quality, sliced & packed in-house
We source the majority of our first-class bacon and gammon products from local farms and auction marts and use the finest curing salts for an intense and satisfying flavour.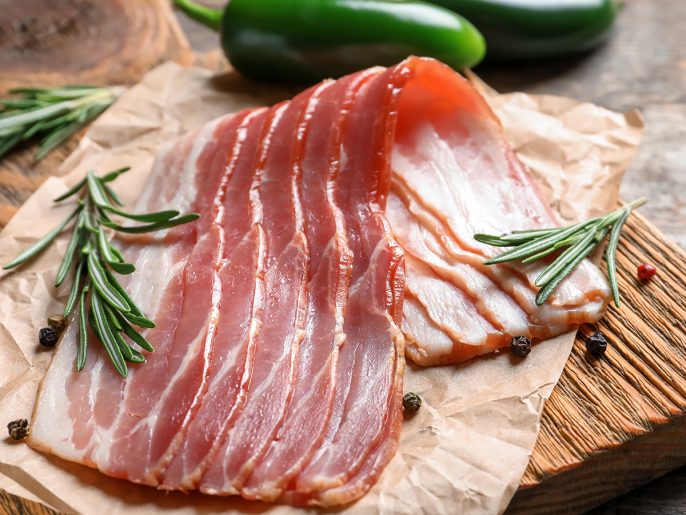 Home dry-cured bacon
melt-in-your-mouth bacon with an unparalleled texture and flavour
Our popular bacon products are largely sourced from local North East family-run farms and are traditionally dry-cured and air-dried on-site by our skilled butchers to ensure each rasher is chockful of flavour.
Perfect with a poached egg or a full English breakfast, we pride ourselves on our slowly matured and succulent bacon which crisps up beautifully when cooked. We have a range of products suitable for every occasion, including;
Back bacon
Middle bacon
Streaky bacon
Smoked bacon
Unsmoked bacon
Bacon joints
Bacon chops
We also have a variety of luxury and speciality bacon on offer throughout the year. From indulgent black treacle and whisky bacon to sweet and rich maple-cured bacon, our gourmet home-cured meat will take your bacon butty to the next level!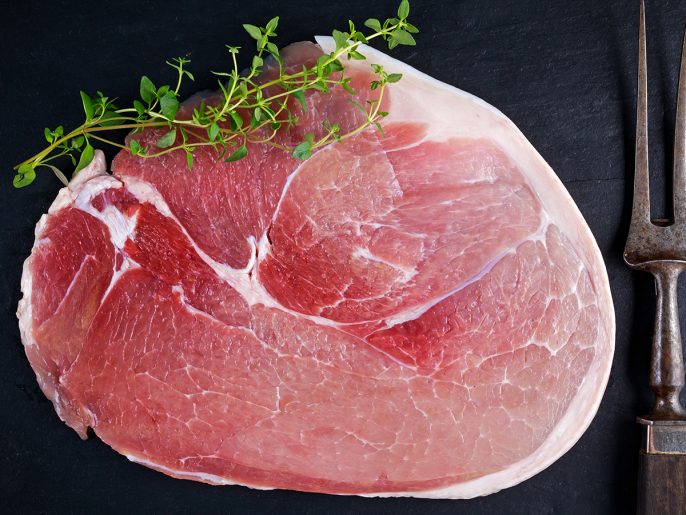 Home dry-cured gammon
Tender and juicy gammon steaks and joints
Gammon is a delicious and healthy alternative to bacon and can be served hot or cold. Our lean and tender steaks are perfect when grilled and served with pineapple, fried egg, chunky chips or seasonal vegetables, while our horseshoe gammon joints can be glazed with honey, boiled and roasted for a decadent Sunday lunch.
Our gammon is cured over several weeks before being hand cut, trimmed and tied expertly in-house, ready to cook and serve at home.