Locally sourced lamb:
tender & prestigious cuts of quality meat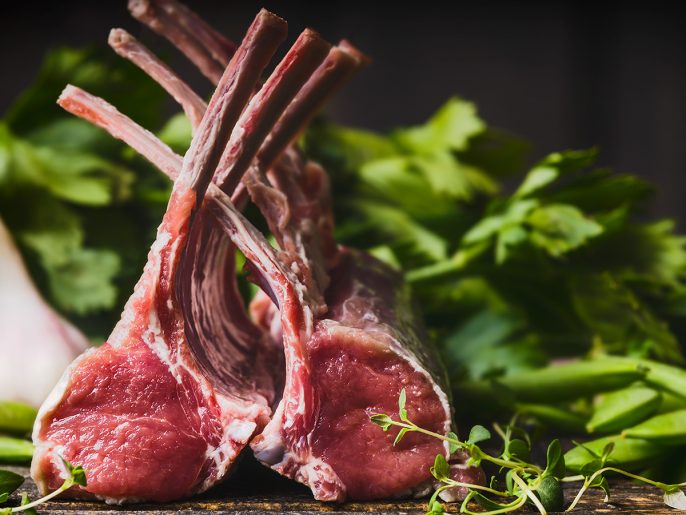 Lamb
Fresh, moist & intensely rich lamb
The lamb that is sold in our shops comes from Darlington and Northallerton Auction Marts where we buy the very best young lambs from local farms; predominantly in County Durham and North Yorkshire. All of the lamb that we butcher is fully traceable and of the highest quality.
As we supply some of the finest restaurants across the North East of England, we are passionate about offering the same quality lamb cuts to the public, so that this delicious meat can also be savoured and enjoyed in homes across Northumberland and Durham.
We supply the following lamb cuts:
Boneless leg of lamb
Shoulder (boned)
Rack of lamb
Lamb shanks
Cushion of lamb
Lamb cutlets
Guard of honour
Howgill (Barnsley) double loin chops
Lamb Henry
Lamb noisettes
Lamb rump
Leg steak
Loin chops
Neck fillet
Shoulder blade
We also provide premium stir-fry strips and minced lamb as well as cubed and diced lamb which is delicious in hotpots, tagines and when skewered as kebabs.