Our Story:
Serving local communities and businesses since 1978
Despite our impressive growth over the years, we continue to be a family-run business with the principles that underpin traditional butchery and meat traceability at our core.
We are Castle Bank Butchers, and this is our story...
For over 45 years, we have been purveyors of the finest quality meats in the North of England. From opening a small butchery shop in Tow Law in 1978 to operating multiple premises across Durham and Northumberland, we continue to be committed to offering quality meat at a fair price to local communities and businesses across North East England and North Yorkshire.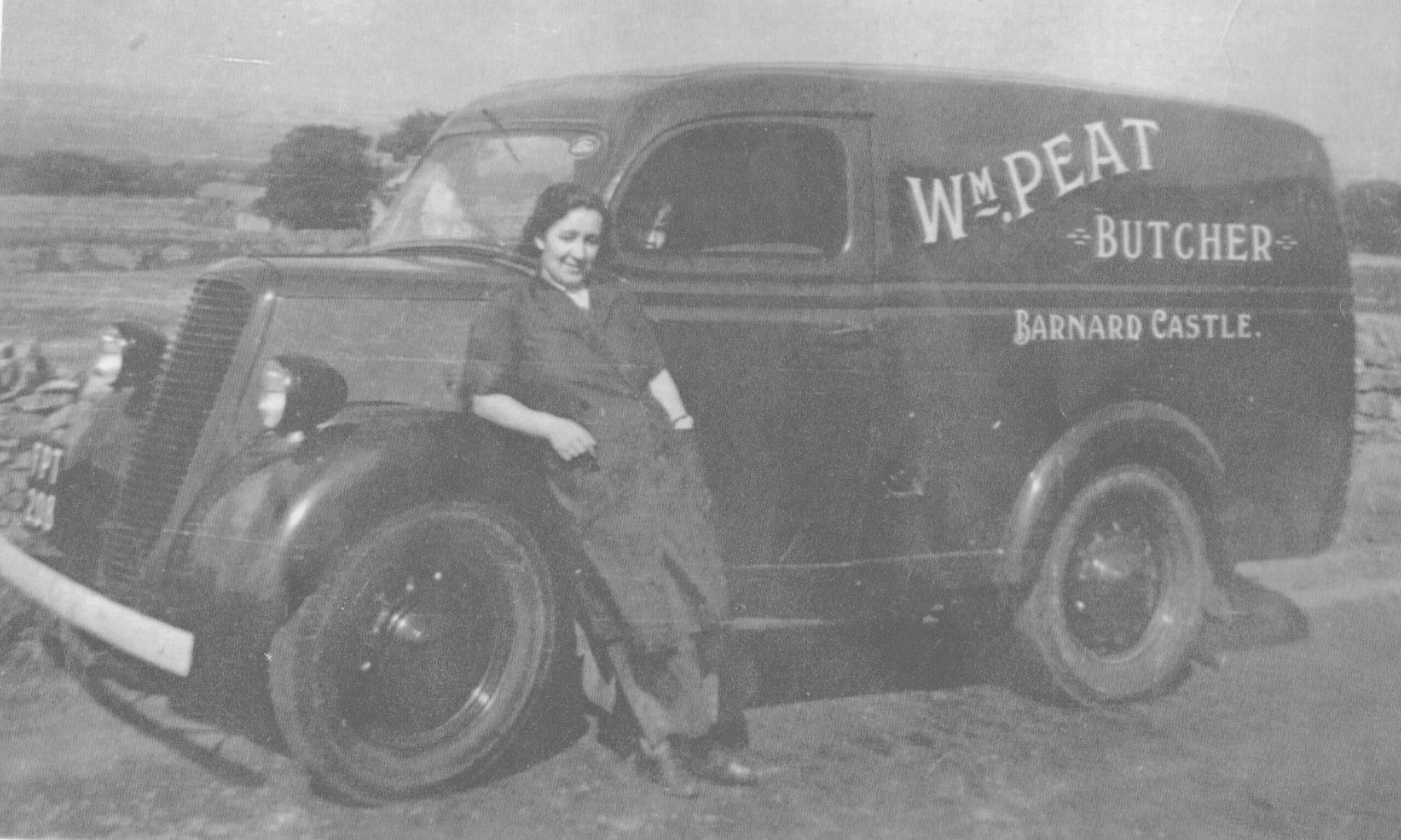 Passionate about preserving William Peat Butchers 100-year heritage, we have retained the name of the established Barnard Castle shop.
Our heritage takes us back to 1978, when Jim Higginson set up shop in the town of Tow Law, County Durham. Quickly gaining recognition locally for his quality meat products and customer service, in the early 1980s Jim branched out to the picturesque town of Stanhope in Weardale where he acquired Sanderson's Butchers.
With continued success and a growing customer base in the local area, in 1988 Jim set his sights on the Market Town of Crook, just a few miles east of Stanhope. There, Jim took over Moralee's Butchers. For many years, the bakery on the first floor supplied our other shops with baked goods, but in response to the bakery's growing popularity, a new site was established, also in Crook, which was dedicated to baking pies, bread and cakes for the local community.
The 1990s marked a number of significant milestones and acquisitions for Castle Bank Butchers; in 1990, Castle Bank was invited to take over JD Hall Family Butchers based in Corbridge. We gave the shop a major refurbishment and diversified the premise's offerings to include a range of continental meats and deli products. Just two years later, we bought Teesdale's oldest butchers shop, William Peat Butchers, as well as Marden Farm Shop which was also owned by the Peat family. We relocated the premises closer to Barnard Castle's historic marketplace, and also converted the farm shop into a delicatessen.
Jim continues to run Castle Bank Butchers with his son, David Higginson. Today, we have 40 staff members employed across Castle Bank's multiple locations and a fleet of vehicles delivering our quality meats across the North East and North Yorkshire every week.