Your new barbecue staples:
Handmade sausages, burgers & grill sticks
Whether you are looking for local, premium-quality sausages to complement your cooked breakfast or you're on the hunt for award-winning burgers to take your garden party to the next level, we have all the flavours that you will want to savour.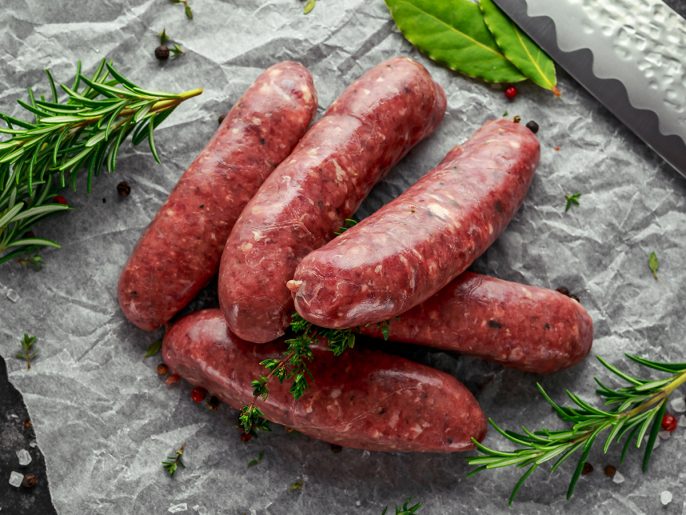 Sausages
Handmade, multi-award winning sausages
We are proud to own William Peat Butchers, one of Teesdale's oldest butcher shops. The shop is renowned for its multi-award-winning sausages, which we now supply in all four of our butcher shop locations across Northumberland and County Durham.
Using locally sourced ingredients and the finest pork in the region, our delicious sausages are handmade using traditional methods and are ideal for bringing comforting, classic flavours to homemade casseroles and stews, as well as being mouthwatering in a full English Breakfast.
Our selection of moreish, rich and delicious sausages includes:
Farmhouse pork sausages
Hog roast pork sausages
Pork and apple sausages
Pork and chives sausages
Pork and leek sausages
Ravenstonedale red suasages
Traditional Cumberland sausages
Westmorland sausages
We also supply expertly seasoned sausagemeat which are perfect when cooked as meatballs or in a tasty scotch egg.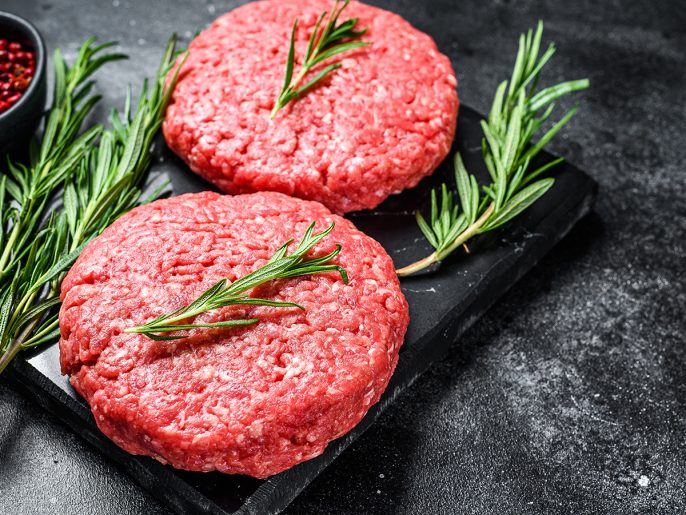 Burgers
Succulent gourmet pork & beef burgers
Ideal for grilling, frying or impressing guests at an al fresco barbecue, our premium handmade beef burgers are fresh, lean, juicy and seasoned in-house using our own special mix. Made from only the best cuts of locally-sourced beef, our burgers have won numerous regional and national awards for their unbeatable quality and taste.
If you're looking for something a little different, our subtly seasoned and delicious pork and apple burgers showcase a classic flavour combination that is guaranteed to tantalise the tastebuds of family and friends of all ages.
Super 6 burger
Our best-selling, multi-award winning six-ounce beefburger handmade using choice cuts of beef is a real crowd pleaser! With a delectable, melt-in-the-mouth texture and an irresistible flavour that you will want to savour with every bite, our Super 6 patties are bound to become a barbecue staple.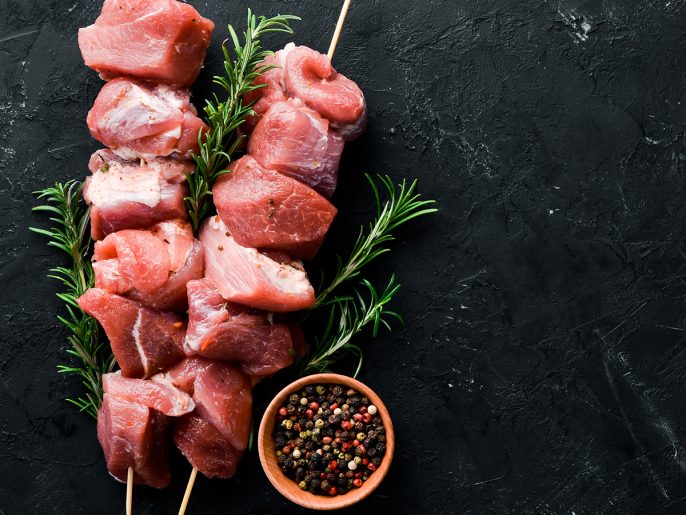 Grill sticks
Delicately marinated & tender grill sticks
Hosting a summer garden party? Our grill sticks are the ideal solution!
With a delicious mix of meats to choose from including tender lamb, moreish beef and succulent pork, our grill sticks are available in a variety of flavours and marinades to satisfy all your guests' cravings and spice preferences.
Perfect when paired with fresh salad, our grill sticks also make a quick and tasty midweek meal when brushed with olive oil and placed under a hot grill.