Supply to Trade:
Serving high quality fresh meat to local restaurants & hospitality venues
We are proud to directly supply a network of high-end restaurants and established hospitality venues across the North East and North Yorkshire.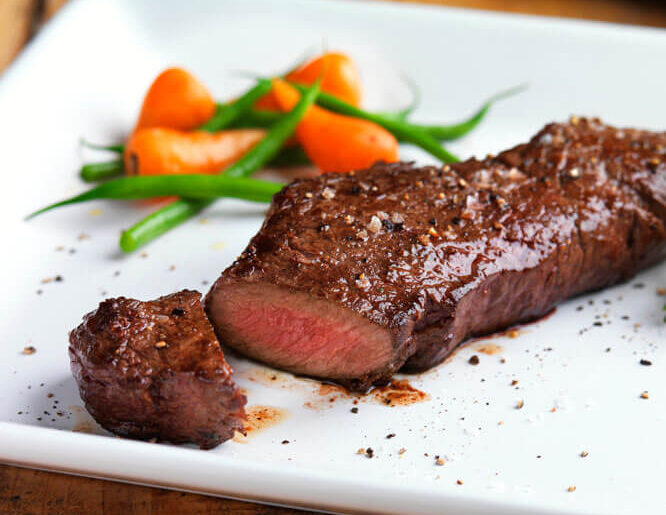 Introducing your professional artisan meat suppliers, available for all your catering requirements.
At Castle Bank Butchers, we supply many of the North-East and North Yorkshire's best restaurants, hotels and pubs with the same top-quality meat that we sell in our shops, and we pride ourselves on offering an outstanding customer experience each and every time.
Meat traceability is at the heart of everything that we do at Castle Bank Butchers and as such, we provide our catering customers with a weekly list of the local farms from which we have bought our beef, lamb and other gourmet meats. For a number of our customers, we are able to supply meat that has been reared on farms within a few miles radius of their premises, sometimes from within the same village! Many of our catering customers choose to display this information proudly to their diners.
We are committed to serving businesses of all shapes and sizes quality meat at a fair price. We have supplied our products to a number of Michelin Star restaurants in the North of England. Our clientele includes Peace and Loaf, Whitehart Hotel Harrogate and Raby Hunt Restaurant.
"The best piece of beef I have every eaten in the North East – a 85 day aged Limousin Cross rib steak from Castle Bank Butchers. It is so good to find local suppliers who are passionate about what they do." – James Close, Raby Hunt Restaurant
If you run a restaurant, hotel, pub, or cafe in the North of England and you consider traceability and quality to be a priority, then please contact us today for a price list tailored to your unique requirements.