Locally sourced pork:
Perfect for roasting, grilling & braising
Premium quality meat, expertly hand-cut by our experienced team of artisan butchers.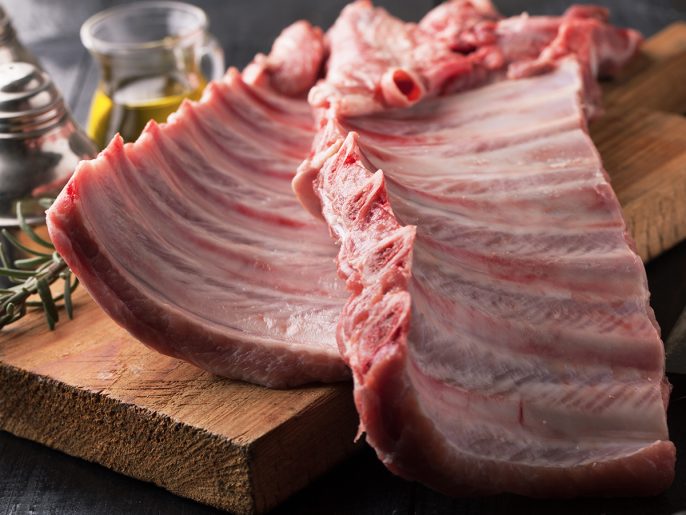 Pork
Juicy, rich & flavourful
Committed to supplying our valued customers with the highest quality products, the majority of our succulent pork cuts come from native breeds reared outdoors on trusted farms in and around North Yorkshire, ensuring that the meat is deep in colour and rich in flavour.
Our premium pork cuts and joints include:
Boneless belly pork joint
Pork belly slices
Boned/rolled pork loin
Boneless pork leg joint
Flat pork loin
Pork leg steak
Pork loin steaks
Pigs cheeks
Pork shoulder joint
Thick-cut spare pork ribs
Stuffed pork loin
Tenderloin pork fillet
Whether you opt for pan-seared pork tenderloin for a quick and delicious midweek meal or you're looking to treat your family to a comforting, classic Sunday roast complete with crispy crackling, we have the perfect cut of meat to suit any occasion.
For stir-fries, low-fat bolognese or a slow-cooked casserole, we offer tender, melt-in-the-mouth minced and diced pork. We are also skilled in crafting handmade pork and apple burgers and offer our award-winning traditional, golden puff pastry pork pies in our family-run delicatessen.